Dental implants are a highly successful, reliable and modern way to permanently restore the natural aesthetics and function of your teeth, thus re-establishing confidence in your smile.
Dental implants are artificial tooth roots. They consist of a small titanium screw placed into the gum and jawbone which serve as the replacement for the root portion of a missing tooth.
An implant is the closest thing to a natural tooth.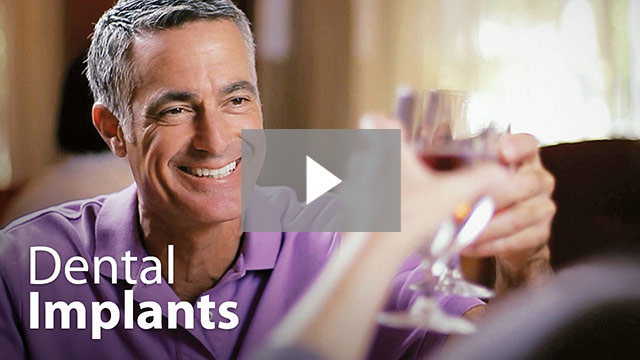 They offer an attractive alternative to dentures and bridges and can be seen as a long-term investment not only in terms of money, but also quality of life. 
In addition to allowing you to eat the same foods you have always enjoyed; implants eliminate the day-to-day hassles and possible embarrassment that are frequently caused by dentures.
Dental Implants:
Help maintain your appearance by maintaining the jawbone
Allow you to eat what you want, not what you have to
Are a life-long solution
Provide an improved quality of life
Save healthy teeth
Options for Dental Implant Treatments
At Rokeby Dental Surgery & Implant Centre, we offer a variety of dental implant solutions from single to complete teeth replacements.
A thorough examination with our experienced team in Subiaco will help us guide you through the best treatment option for you, based on your individual needs. Dental implant procedures can be performed using a local or general anaesthetic, depending on your preference and the complexity of the procedure.
Visiting the team at Rokeby Dental Surgery & Implant Centre is the first step you need to take to restore the full function of your smile.
Contact us on (08) 9381 6611 to schedule your consultation or book online today.
Any surgical or invasive procedure carries risks. Before proceeding, you should seek a second opinion from an appropriately qualified health practitioner.