Replacing a missing tooth does more for you than restore the appearance of your smile. When a tooth is lost, the bone and gums supporting them begin to diminish immediately. The teeth on either side of the gap can also start to migrate toward the gap.
This can lead to a number of problems, including:
reduced speech and chewing ability
displacement of surrounding teeth
unbalanced biting pressure
lack of stimulation to the jawbone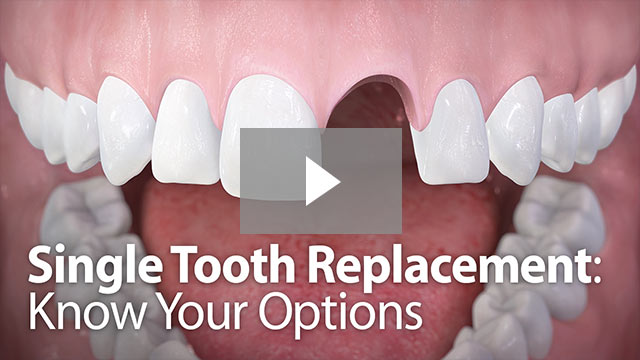 A dental implant with an implant supported crown can help to prevent these concerns and restore your smile. Made of pure titanium and placed into the bone of the jaw, the dental implant remains fixed and does not move like a denture.
In addition to looking and functioning like a natural tooth, a dental implant replaces a single tooth without sacrificing the health of neighbouring teeth.
Our team at Rokeby Dental Surgery & Implant Centre are experienced in single tooth dental implant procedures. We strive to make you feel comfortable throughout the dental implant process at our practice in Subiaco and will spend time explaining the procedure and discussing your treatment plan.
Contact us today to schedule your consultation and learn more about this life-changing treatment.